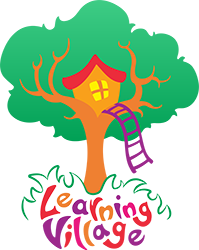 Online English language lessons for new-to-English
learning across the curriculum
Dear seasoned or aspiring Head of Village,
We are writing to let you know about some new features in the Learning Village:
So much has been happening on the Learning Village this month!
New website URL
New features
UK, EAL proficiency code alignment 
Multi-player games
Translation to mother tongue
Learning Village training day
EAL 'Train the Trainer' Course
New URL
Firstly, we have moved to a new URL (website address). You can now find the Learning Village at www.learningvillage.net as well as www.learningvillage.net.
New features
Thanks to school feedback, we have halved the time a learner needs to use the Learning Village before receiving a gift. Now, after only 45 minutes spent learning (instead of 90 minutes), the learner will be awarded a gift in their secret room under the bridge. This change will be 'rolled back' so your learner/school points total should increase. The change is designed to increase the frequency of learner success. 
We have also changed the spelling/arranging practice game so that when a learner gets an answer wrong, the correct answer is displayed just below to help the learner see the differences.
Additionally, for all practice games, when a learner presses the 'I don't know' button, the Learn page is now displayed instead of the correct answer. This will encourage learners to go back and check the answer for themselves.
UK, EAL proficiency code alignment 
If you are a UK school and were not already aware, the DfE announced EAL grading as part of the school census, UK (click here for more information p62-64).
At the Learning Village we have aligned the learning to these codes:
Quoted from the DfE link above:
Where 'Proficiency in English' is required, it is expected that schools will assess the position of their EAL pupils against a five point scale of reading, writing and spoken language proficiency outlined below and make a 'best fit' judgement as to the proficiency stage that a pupil corresponds most closely to:
New to English [Code 'A']:
May use first language for learning and other purposes. May remain completely silent in the classroom. May be copying/repeating some words or phrases. May understand some everyday expressions in English but may have minimal or no literacy in English. Needs a considerable amount of EAL support.
Early acquisition [Code 'B']:
May follow day to day social communication in English and participate in learning activities with support. Beginning to use spoken English for social purposes. May understand simple instructions and can follow narrative/accounts with visual support. May have developed some skills in reading and writing. May have become familiar with some subject specific vocabulary. Still needs a significant amount of EAL support to access the curriculum.
Developing competence [Code 'C']:
May participate in learning activities with increasing independence. Able to express self orally in English, but structural inaccuracies are still apparent. Literacy will require ongoing support, particularly for understanding text and writing. May be able to follow abstract concepts and more complex written English. Requires ongoing EAL support to access the curriculum fully.
Competent [Code 'D']:
Oral English will be developing well, enabling successful engagement in activities across the curriculum. Can read and understand a wide variety of texts. Written English may lack complexity and contain occasional evidence of errors in structure. Needs some support to access subtle nuances of meaning, to refine English usage, and to develop abstract vocabulary. Needs some/occasional EAL support to access complex curriculum material and tasks.
Fluent [Code 'E']:
Can operate across the curriculum to a level of competence equivalent to that of a pupil who uses English as his/her first language. Operates without EAL support across the curriculum.
Multi-player functionality
We are in our fourth round of piloting the multiplayer function and it's likely to be ready in the next 4-6 weeks… or maybe even before!
We are also working on enhanced features for the multiplayer games which include special 'power-ups' to create an element of luck that will encourage those that are less able.
Translation to mother tongue
Additionally, Google Translate has been added to allow learners to access their mother tongue equivalent. Please ensure you have set the correct 'home language' for your learners to ensure they can access the new feature. This feature can be disabled.

Learning Village training day
Join us EAL teaching through the Learning Village, London on 2nd December 2016. This one day course will give you the practical knowhow to successfully teach EAL through the Learning Village. For more information: Click here!
EAL Train the Trainer Course
Don't forget, the EAL 'Train the Trainer' course will run from 13th-15th July 2016. This 3-day preparation trains the trainer to teach a flexible 12-hour course in their school following the principles of Teaching English as an Additional Language 5-11: A Whole School Resource, by Caroline Scott (Author & Director at Communication Across Cultures).
Places are always limited as we work with small groups. Therefore please get in touch sooner rather than later if you wish to reserve a place. Attendees receive a short training on the Learning Village including 6 months free usage for 1 teacher and 1 learner per school.
---
We'd love to hear any Learning Village feedback you have regarding your own experience, or the experience of your learners – contact us here and we'll get right back to you.
Best wishes,
Caroline Scott
Director, Author and Trainer
Communication Across Cultures
www.communicationacrosscultures.com
Facebook: www.facebook.com/communicationacrosscultures
Tel: 00 44 118 335 0035
Fax: 00 44 118 335 0036