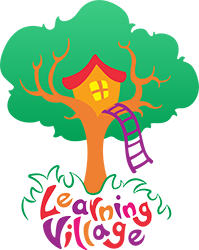 Online English language lessons for new-to-English
learning across the curriculum
Dear seasoned or aspiring Head of Village,
We are writing to let you know about some new features in the Learning Village:
Revised teaching framework for the Learning Village
Based on school feedback, we have been working with our pilot schools to revise the Learning Village in Action booklet and simplify the teaching procedure. This booklet provides teachers with recommended practice in how to teach EAL through the Learning Village. Here's the revised summary for teaching EAL in small groups. Do let us know if you would like join a free webinar to model this procedure (we are also currently working on a short professional development video to assist you):
To access a one-page summary for teaching new-to-English and a separate one-page summary for teaching phonics as well as a one-page guide for learner use: Click here
Don't hesitate to view the full document after logging into your Learning Village account here: Learning Village in Action.
Feedback
Thanks for your feedback on the question we sent to all Heads of Village last month. The question sent was:
Should we allow learners to access ANY survival language lesson rather than expecting them to sit the entire journey of learning progressively?
75% of you responded – 41% said yes, 34% said no, 25% said maybe
As a result, we have decided to pursue a personal choice option. Teachers will be able select one of the other for a particular child. This new feature is under development at the moment.
Learning Village Speed
We will be migrating again to a new, more powerful server within the next two weeks. We will endeavour to limit any time offline for maintenance by ensuring this is completed in the evenings. We are expecting the positive results of this migration to have significant impact on schools in places like El Salvador and China as well as more local places.
Multiplayer Feature
This newest addition to the Learning Village is coming soon! The first two pilot sessions have been completed successfully at Wood End Academy, London. Further testing will commence over the coming month before this feature goes live. Thanks to Wood End and the learners there for all their support.
New content now online
The top 2000 high frequency words are now online. Did you know that, "with a vocabulary size of 2,000 words, a learner knows 80% of words in text… " Nation & Waring, 1997. It's important that learners use the examples provided in the lessons to support understanding and that they are used in context (examples are found under the question mark in the lesson). We are continuing to work on ensuring high frequency words are meaningful. The first 200 words have been sourced from Tables: Masterson, J., Stuart, M., Dixon, M. and Lovejoy, S. (2003) Children's Printed Word Database: Economic and Social Research Council funded project, R00023406 http://www.essex.ac.uk/psychology/cpwd/ (integral to Letters & Sounds) and the next 1800 word are sourced from http://www.newgeneralservicelist.org. Browne, C., Culligan, B. & Phillips, J. (2013). The New General Service List. Altered to British spelling.
Classifying nouns, verbs, adjectives and adverbs
Coming soon
Common prefixes and suffixes e.g. -ion, -er, -able, pre-, im-, un-
---
EAL Train the Trainer Course
Don't forget, the EAL 'Train the Trainer' course will commence 13th-15th July 2016. This 3-day preparation, trains the trainer to teach a flexible 12-hour course in their school following the principles of Teaching English as an Additional Language 5-11: A Whole School Resource, by Caroline Scott (Author & Director at Communication Across Cultures).
Places are always limited as we work with small group. Therefore please get in touch sooner rather than later is you wish to reserve a place. Attendees receive a short training on the Learning Village including 6 months free usage for 1 teacher and 1 learner per school. Please get in touch if you are a Learning Village school and wish to obtain a place on the course as we can provide a discount.
---
We'd love to hear any Learning Village feedback you have regarding your own experience, or the experience of your learners – contact us here and we'll get right back to you.
Best wishes,
Caroline Scott
Director, Author and Trainer
Communication Across Cultures
www.communicationacrosscultures.com
Facebook: www.facebook.com/communicationacrosscultures
Tel: 00 44 118 335 0035
Fax: 00 44 118 335 0036